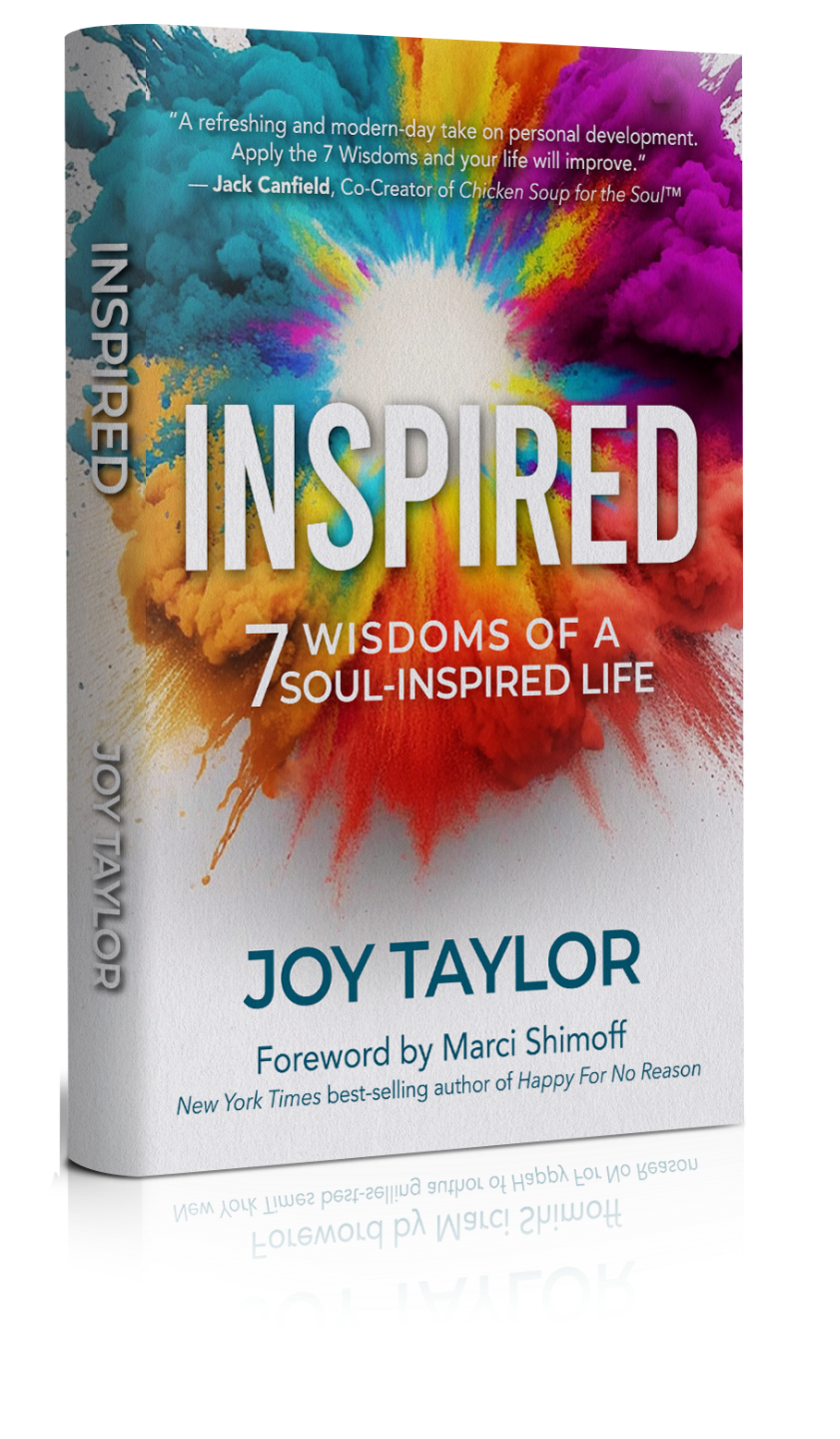 Are you inspired to do something
brave, bold, and brilliant?
With guidance and powerful tools,
you can choose to grow into your highest potential. Inspired shows you how.
BUY THE BOOK
A Note About Inspired

If you are open and willing, wisdom changes you - perhaps even drastically transforms your life.
You may gain the fortitude to follow a dream, speak up, forgive, open your heart for deeper intimacy, or find more compatible and supportive relationships. You might start new health habits or let go of an addiction.
Change happens when, as you read, you utilize not only your mental capacities but employ your intuitive and spiritual nature as well. Embodied learning involves all of you.
I invite you to put your heart front and center. I invite you to know your shadows and be freed from their hold on your life. I invite you to awaken your wisdom from within.
Thank you for living inspired,
Joy Taylor